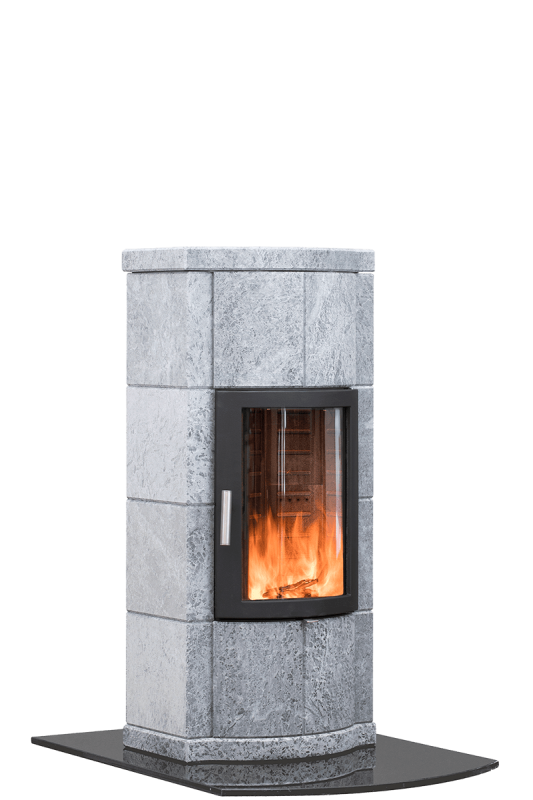 MERETHE Plus 110
At a height of 110 cm, the Merethe Plus 110 is a smaller model. It can be supplied with or without side windows.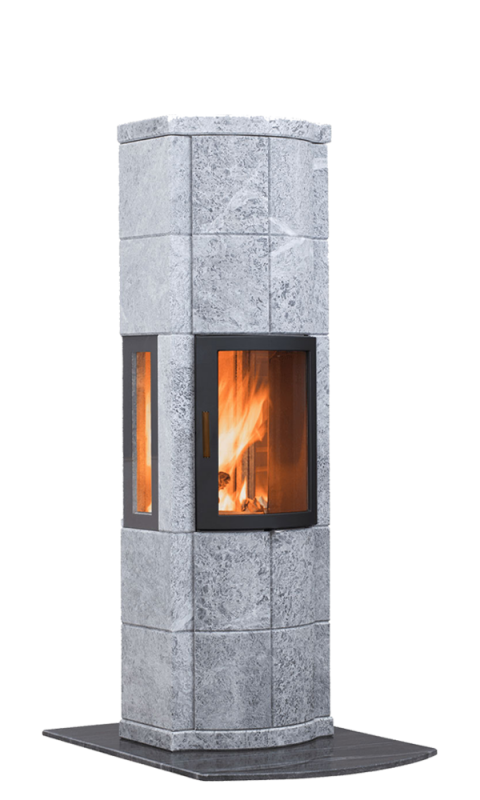 MERETHE Plus 5
The Merethe Plus 5 has good heat storage capacity and a relatively high combustion chamber. The side windows sit nicely flush with the stone.
Our Merethe Plus stoves have a combination of a rounded front and straight sides, with angled sides at the rear. The Merethe Plus's smart details, such as the skillful meshing of the rounded stone at the front of the stove with the side stone, gives the stoves a robust look.
Our Merethe Plus models can be supplied with one, two, or no side windows. The model with two side windows is best suited for placement against a straight wall, while models with only one side window or without any side windows work well in a corner or in close proximity to combustible material.